Put your shoulder in it!
I am currently on a cullinary journey to discover the new and classical uses of the delicious cuts of lamb and mutton and to experiment with it. The one cut I really did not want to cook was the shoulder. This cut is big and heavy, a bit intimidating and you seldomly find a recipe in Ouma's recipe book for it. Without further a due and excuses I decided to make time and to put my shoulder in it, to show this cut who is boss.
Lamb and Mutton SA has recently created a new Facebook page called Budget Cooking With Lamb to show consumers that it is possible to buy and use lamb and mutton on any budget, diet and taste, with smart planning and the right side dishes. In South Africa, Christmas means summer and summer means vacation, delicious foods and quality time with friends and family. As Christmas 2016 approached, shelves were packed with the best and sweetest summer fruits, making it more affordable for the consumer. This gave us the best opportunity to create and test lamb and mutton recipes without losing out on precious holiday and family time. The ingredients available during this time are nutritious and filling, not to mention healthy and a great addition to your vacation mode diet. The answer to a quick and healthy protein source to add to any meal is a big and flavourful cut of lamb or mutto meat. After doing a bit of research and talking to people with real know-how, the cooking of the shoulder become less daunting and I decided it would be the best cut for our Christmas food series. It is as easy as putting the whole shoulder (with the bone) in a big casserole with lekker white wine, lemon juice, herbs and spices in the oven at a low heat (about 180˚C) and basically forgetting about it for two to three hours while the flavours develop. A food blog I stumbled upon described this cut as "succulent, forgiving and kind", which describes my experience with this wonderful piece of meat exactly. The best thing about the shoulder cut is the fact that it gives a lot of meat which is tender and succulent and does not dry out like the leg cut of a carcass. In actual fact, it is difficult for anything to go wrong during the cooking process of the shoulder. As long as you know how to switch the oven on and off, you will impress anybody with a tasty lamb shoulder.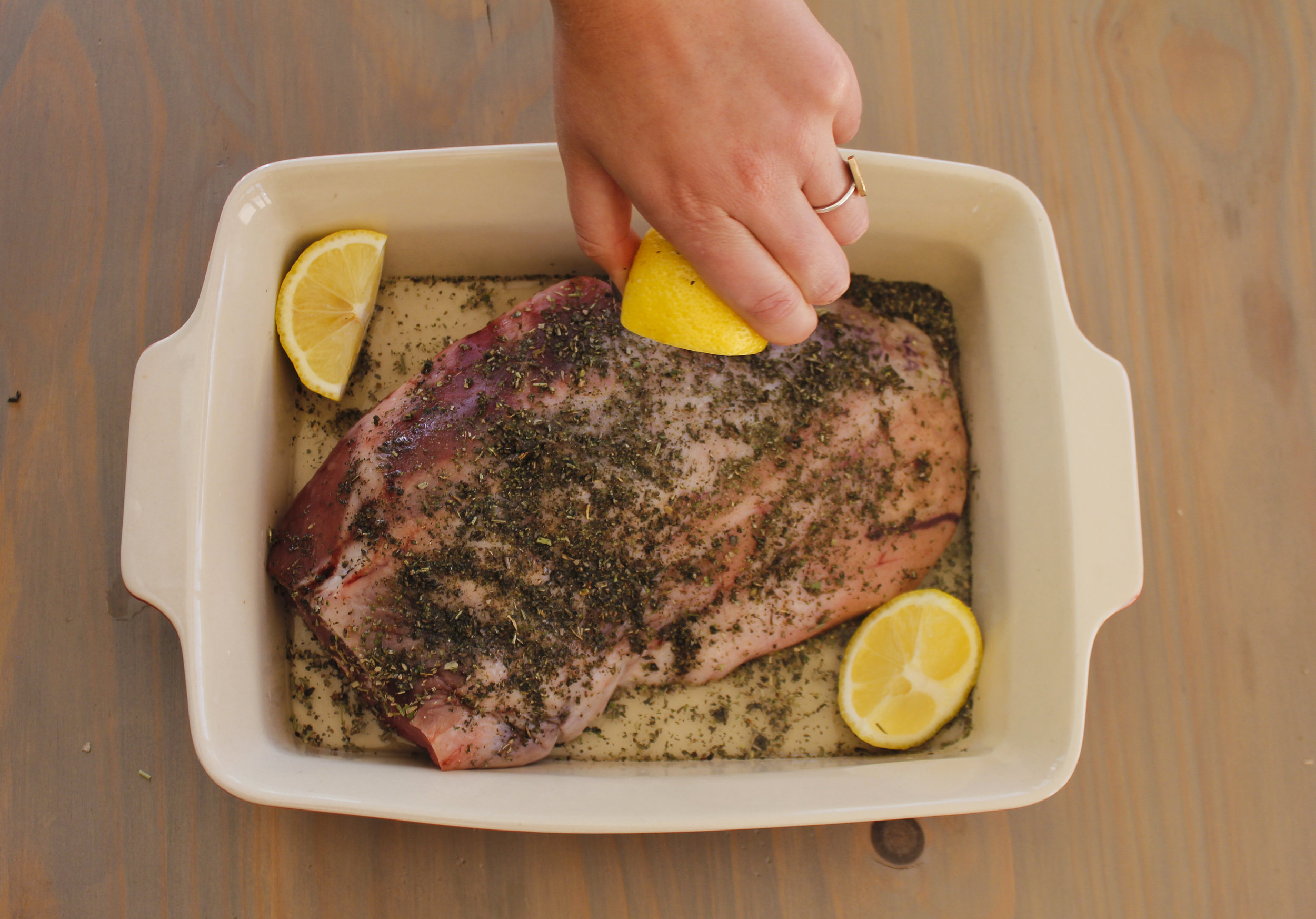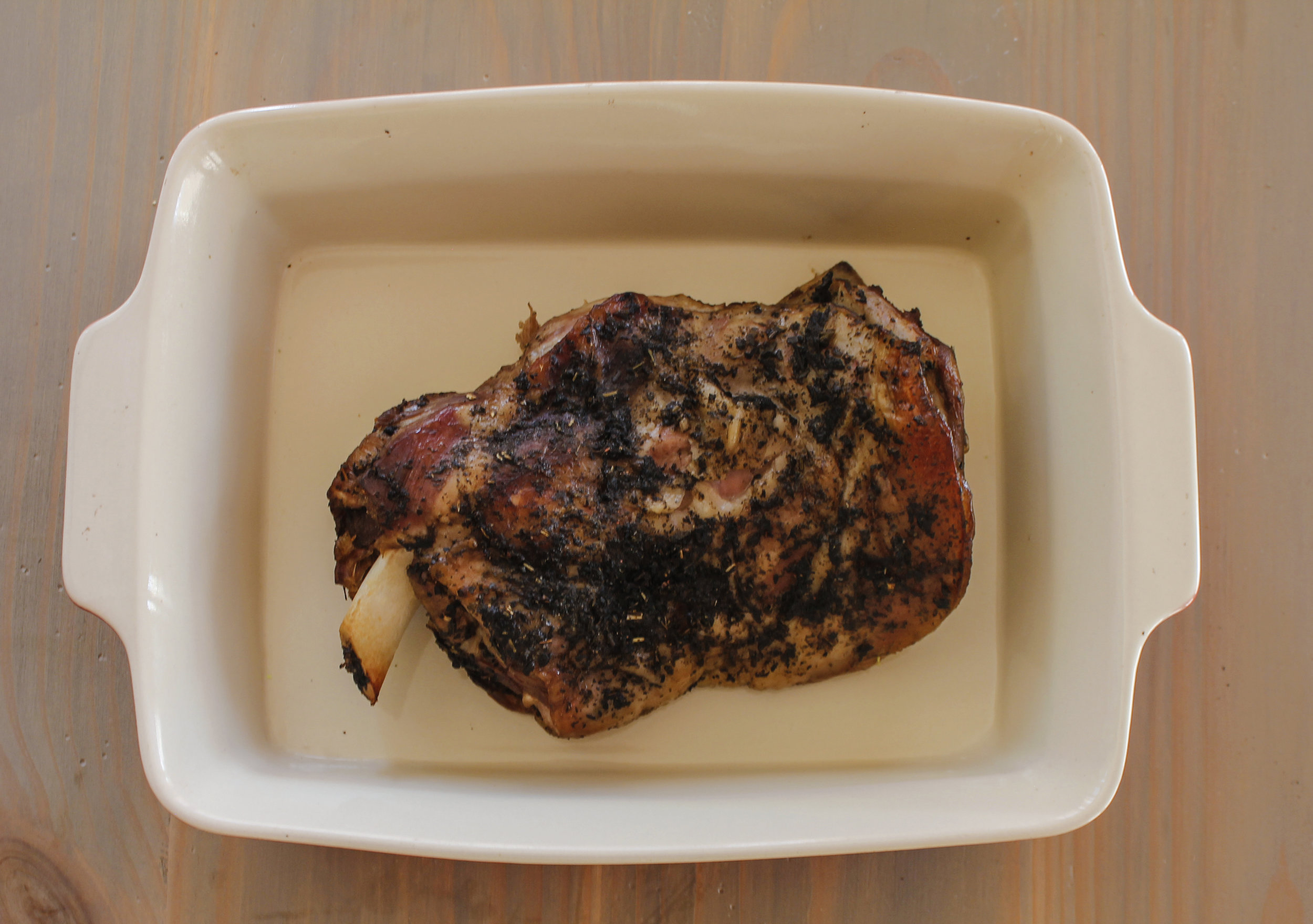 The meat from the shoulder cut has a unique sweeter taste which complements the flavours of summer dishes very well. The budget friendly Christmas dishes we selected to prepare from a single shoulder, were Tacos for two, Watermelon and barely salad for 6 people, and 8 Phyllo pastry triangles. The idea with these recipes was that people only have to cook one shoulder, remove the bone from it, and keep it in the fridge for 3 different meals. The Tacos for two is a Mexican meal with homemade mint pesto, avo and diced tomato and onion salsa (chillies if you dare). The watermelon and barley salad is a deliciously refreshing and light meal for the Christmas table or as a healthy lunch for the whole family. The combination of the shoulder meat and homemade mint pesto with mozzarella cheese, wrapped in the phyllo dough triangles, might be a combination you haven't tried, but it is really a quick and simple recipe for on the go snacks or even a picnic basket. Even after these 3 dishes, there was still enough meat left over and because this series is about getting as far as possible with one piece of shoulder, we made some braaibroodjies just to spoil my family.
This meat cut has surprised me with its versatility, unique flavour and fool proof cooking method and has without a doubt become my favourite cut on the carcass. If you have more ideas and recipes to share please email me at posbusmarina@gmail.com
Visit our Facebook page Budget Cooking with Lamb or our website www.cookingwithlamb.com for more tasty and budget friendly lamb and mutton recipes.